Cali Restaurant & Bar
In Cosmos Cali we have an incredible variety of dishes in our beautiful property, with dinners overlooking the city. Discover the best experiences in the city of Cali presented in spectacular settings. A celebration of authentic Colombian flavors and traditions interpreted by our Executive Chef. Our restaurant will leave indelible memories of the tastes and experiences of our visitors and guests.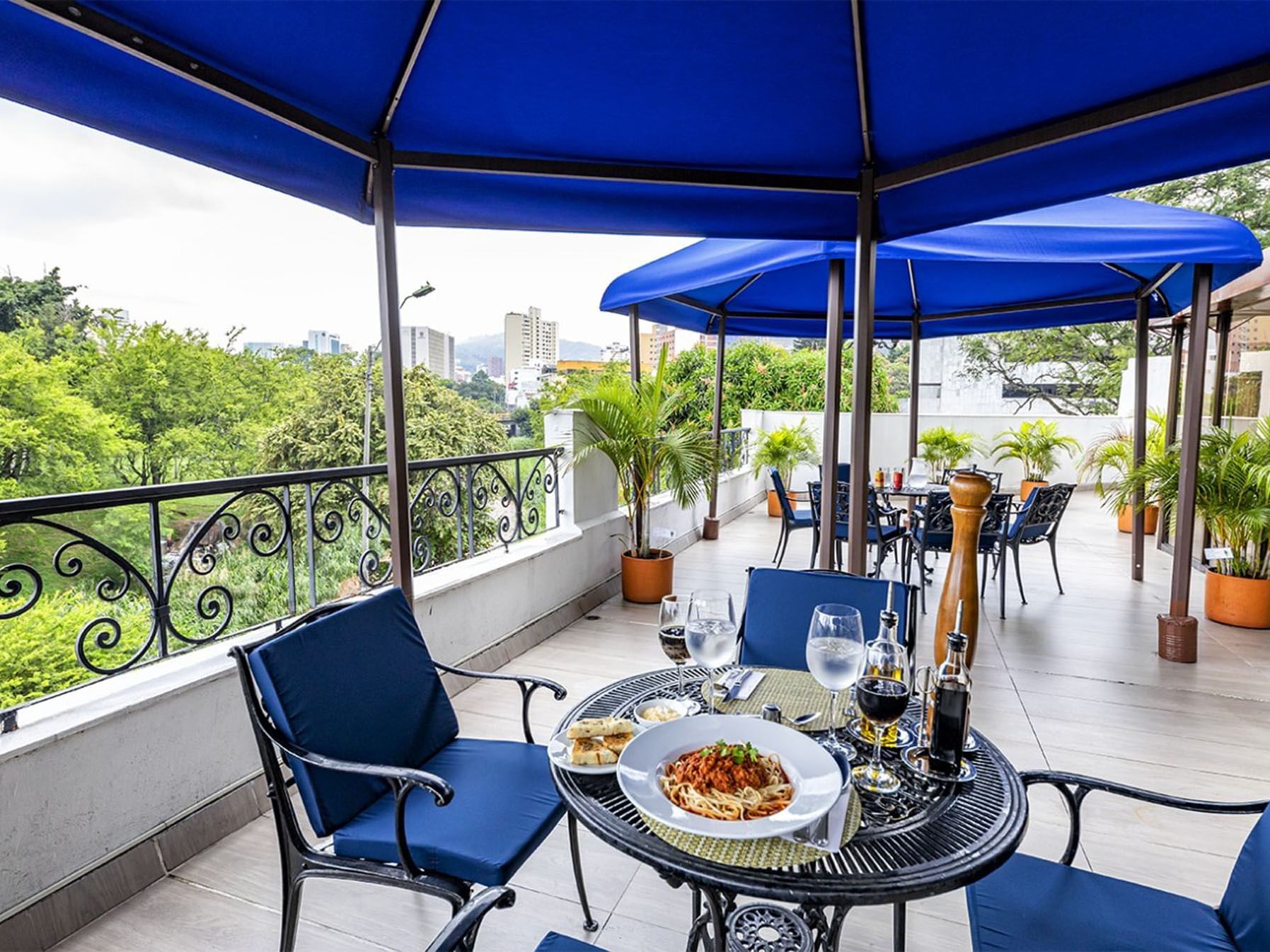 We understand that there's more to your travels than elegant accommodations. That's why when you stay at our Cosmos Cali hotel, you'll be just steps away from the perfect place to wine, dine and relax.