Explore Our hotel Group
Cosmos Cali Hotel is a proud member of the Cosmos Hotels collection. Set in central locations in the cities of Bogotá, Cali and Buenaventura, Cosmos Hotels are created for corporate and leisure travelers seeking the best in accommodations and service. Each hotel is convenient to popular commercial and financial centers, offering contemporary and inviting retreats that elevate the travel experience.
Learn more about our hotels by visiting the websites below.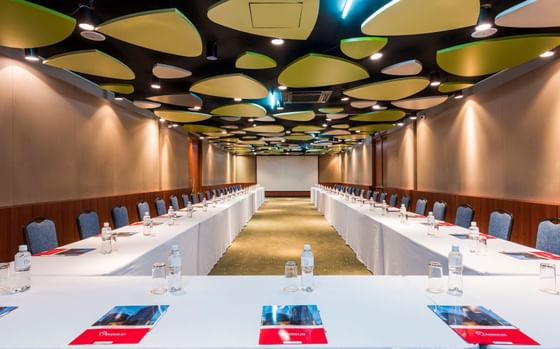 Cosmos 100 Hotel & Convention Center
Located in North Bogotá, this hotel and convention center is the largest meeting and event center in the city with 18 meeting rooms and a capacity for up to 1,300 guests. Additional hotel features include 98 rooms, four restaurants, two bars, and a gourmet café. Guests also enjoy access to a pool, gym, and spa services. Cosmos 100 Hotel & Convention Center is a proud member of Preferred Hotels & Resorts.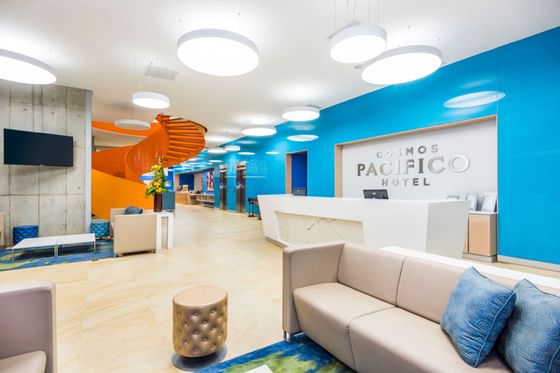 Cosmos Pacifico Hotel
Cosmos Pacifico Hotel showcases luxury and elegance with a prime location at the foot of the port of Buenaventura. A seamless blend of business- and leisure-friendly amenities, the hotel offers stylish, spacious suites, gourmet cuisine, a fitness gym, a spa area with wet zones, and a panoramic terrace and rooftop pool with stunning views of the city.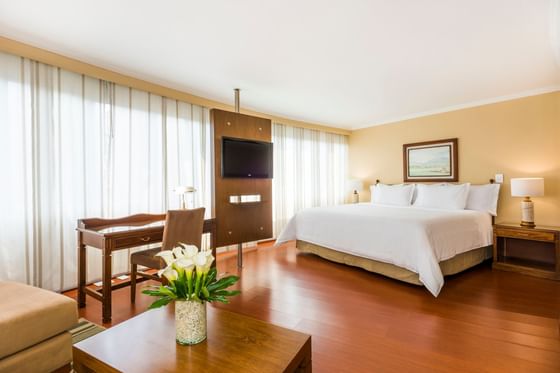 Hotel Cosmos Infinity Senior Suites
Discover a new alternative designed for people over 60 who want to live independently and carefree with all the comforts of a 5-star hotel. Located in the heart of Bogotá on Calle 100 with Carrera 21, Cosmos Infinity offers 4 types of suites with amenities designed for older guests. Hotel features include an indoor pool, Turkish baths, hydro massage shower and massages, plus yoga, Pilates, and fitness classes.